Making a Will and Inheritance Tax Planning
"..we all prefer to put the job off until tomorrow, but there are many reasons to make a Will"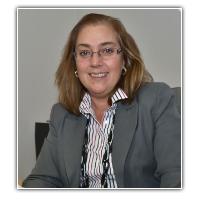 Like many people you probably prefer to put off making or amending your Will until another day. Unfortunately, not dealing with the issue professionally can cause hardship for those you care most about. Homemade Wills are often full of ambiguity allowing them to be challenged in Court.
The Barnes Marsland team offer a FREE Will Review service for those clients who believe that their potential Estate (including property) may exceed a value of £250,000.
Warning! Please be careful when choosing who to write your Will. Many companies offer "cheap" Wills, but to be cost effective for the companies in question, there is a risk that there may be a "get the job done quickly" attitude, with minimal client contact. The Law is complex and requires specialist attention, and without careful consideration of your circumstances, there is the risk that crucial factors will be missed potentially leading to irrevocable mistakes.
Can you afford to let this happen? Consider this case study…
Ms Smith has three adult Children and a Partner. Ms Smith dies and within her Will bequeaths her 1/2 share of a property that she owns jointly with her Partner to her three Children in equal shares. Unfortunately Ms Smith's Will writer failed to consider and deal with the manner in which Ms Smith and her Partner owned their property. As the property was owned as beneficial Joint Tenants, Ms Smith's share passed automatically to her Partner on her death and therefore her Children received no benefit.